About us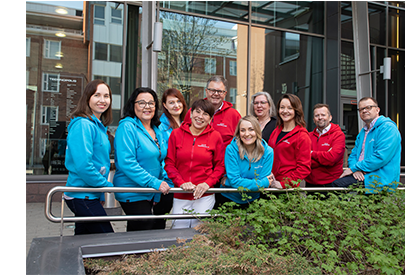 Finland Chamber of Commerce and the 19 regional chambers of commerce help businesses succeed in Finland and internationally. Oulu Chamber of Commerce operates in whole Oulu region (Oulu, Kainuu and Pohjois-Pohjanmaa). Oulu Chamber of Commerce has almost 1500 members, including companies, municipalities, educational establishments and organizations.
The chambers of commerce work to create a favourable operational environment for businesses across Finland. We influence the themes important to companies, starting from the stages of planning and preparation onwards. Lobbying centres around communicating our member companies´ views and taking things forward.
We make initiatives and give statements, organise events and seminars, as well as collaborative projects and training. Our action is based on solid information that we gather from experts, research and direct feedback from enterprises.
Networking and partnerships between the private and public sector are key factors to successful results.

Contact us:
Oulu Chamber of Commerce
Sepänkatu 20, FI-90100 Oulu
tel. +358 50 562 9933
Reception
tel. +358 50 562 9933
koulutus.oulu(at)chamber.fi
info.oulu(at)chamber.fi